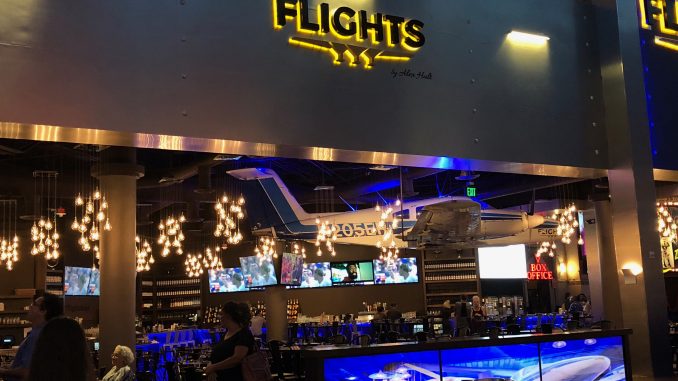 FLIGHTS, An open-air casual dining restaurant has taken off in the Miracle Mile at Planet Hollywood. Since my wife and I attend many shows at the V Theater or the David Saxe Theater we're always on the look-out for spots to grab a bite or have a dinner before or after a show. And this one is also ideal for diners who appreciate a nice unique thirst quencher. "Flights" serves up a large assortment of tapas-style comfort food along with an incredible cocktail menu.
This aviation-themed eatery occupies a large open air space adjacent to the V Theater complex and features an airplane hanging from the ceiling. The servers wear in-flight uniforms in keeping with the theme and customers are given a flight schedule when they arrive at the restaurant.
Cocktails are available as flights containing three drinks. I ordered what they call "a flight" of margaritas. The three drinks were prickly pear, classic and mango and jalapeno flavored margaritas. If you prefer a mule drink it is available as Mexican, Kentucky or classical Moscow. If Bourbon is your thing, you can order a flight of Manhattans prepared in orange, chocolate or classic style.
Their craft cocktails have aviation names such as Mile High, Red Baron, and Frequent Flyer. I ordered the Aviaton which consisted of gin, luxardo and crème de violette. This complex combination of ingredients went down easily.
The shared tapas are the highlight of Flights and are served in groups of three. They include trios of shrimps,various Cerviche, sliders, mac and cheese and more.
We first ordered the stix flight which contained skewers of Thai chicken, shrimp and chimichurri beef. Photo by Dianne Davis

The Steak Street Tacos were delicious. They're made from a blend of high quality skirt steak, pico de gallo, avocado, and onions are a featured item.
The ahi tuna flight, a gluten free selection, contained fresh sashimi, tatoki and poke. It was done right.
Vegans can order the home made falafel with tofu, tahina, paprika and sriracha seasonings.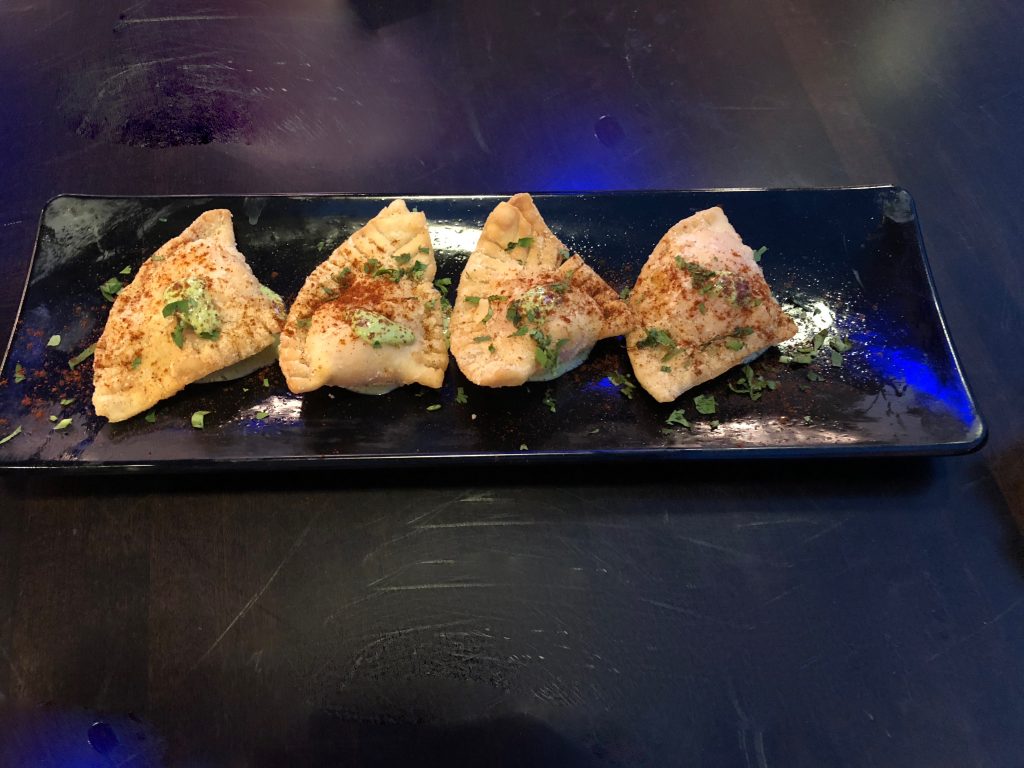 The vegetarian red chili empanadas contain Fresno peppers, Oaxaca cheese and cilantro lime crème.Then there is the phyllo wrapped – ancho bbq – ceviche cocktail.
Flights offers shareable steak, chicken and fish and shrimp entrees, but we were too full to try them. We will try the desserts when we visit there again. Generous portions make this spot ideal for groups that like to taste various items.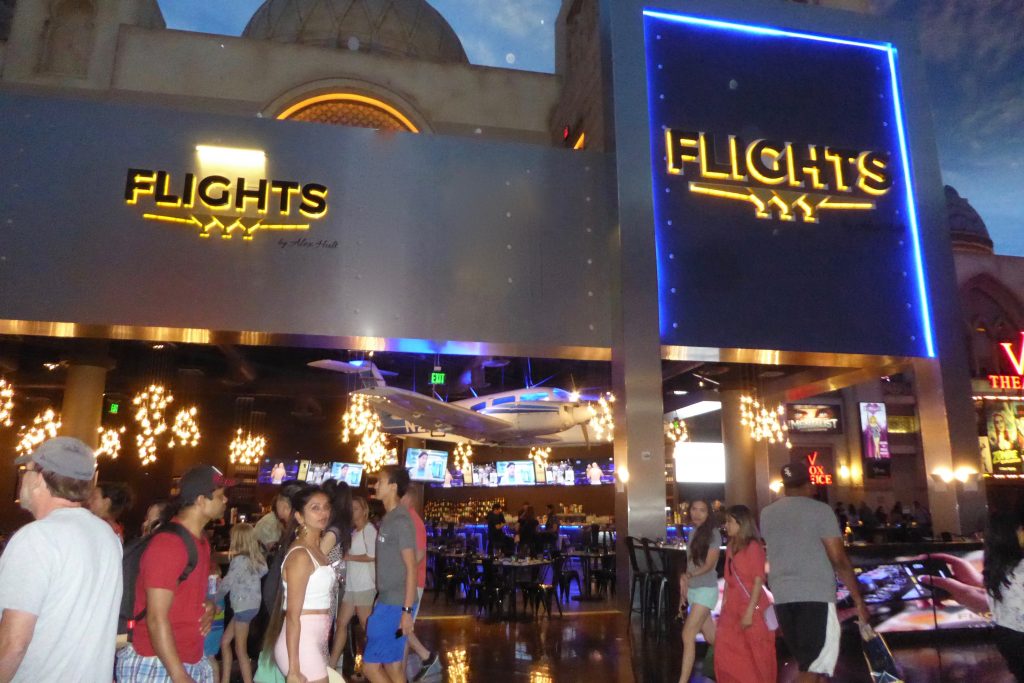 Flights is located adjacent to The V theaters in The Miracle Mile. Ask about dinner and show packages with the V Theater as well as the Saxe theater.
Flights has four successful restaurants in the Bay Area of California. It as a great place to eat before or after seeing a show in the Miracle Mile Shops or in Planet Hollywood. Bon Appetite!